It all started with an idea
We wanted to establish a family company that will provide its Clients with an inviolable feeling of confidence and safety, and certain knowledge which, regardless of the circumstances, shall multiply their profits and solve the most "painful" problems. That is how the first part of the company name came into existence: Dogmat. Different dictionaries define this word differently. We associate the word "dogma" with science, and a basic and an inviolable thesis. Certainty.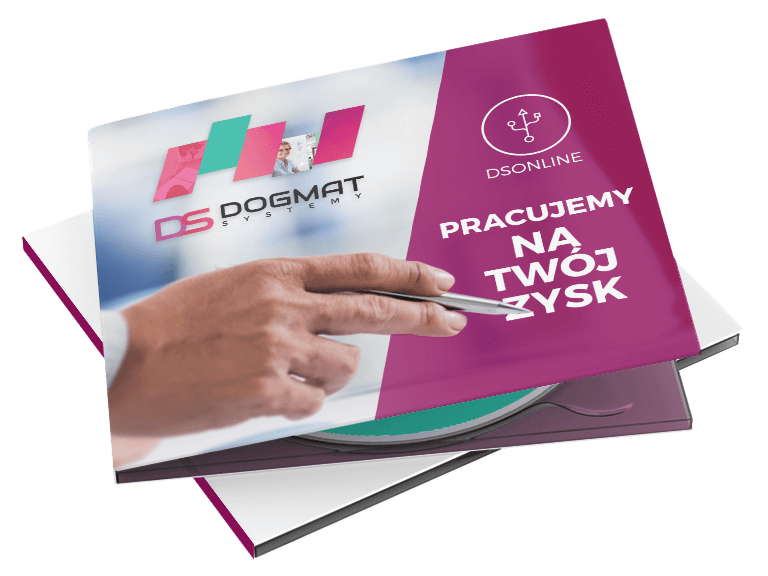 To fulfil the company's Mission, we have decided to establish practicable business tools: innovative computer systems of DOGMAT Systemy Services. We have set a specific goal: The original computer programs of DOGMAT Systemy Services were to facilitate the work of Partners and Clients, and make them achieve their business and personal goals more quickly (it is a rule of thumb that a successful professional life ensures financial independence and changes the quality of personal life). That is how the second part of the company name came into existence: Systemy.
Our systems have been growing along with us. We have always been sensitive to the needs and suggestions of our Partners. We used the conclusions from cooperation to modify, over the years, the original solutions and to seek excellence (which we are still continuing).
The way to the top was not easy.
We learnt from our own successes and mistakes.
We drew conclusions. We were achieving improved effects.
VALUES
You are our highest value. Just like your satisfaction from the cooperation. The goals achieved. Below, you will find nothing more than the consequences of our attitude to business Partners::
the quality of work (fast and effective action)
trust, experienced staff, professionalism
innovativeness – original software
reliable and clear terms of cooperation, care for the Partner's image
safe data processing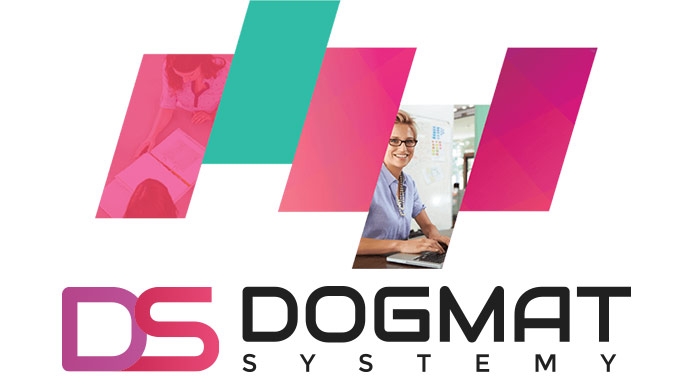 QUALITY
TRUST

INNOVATION

RELIABILITY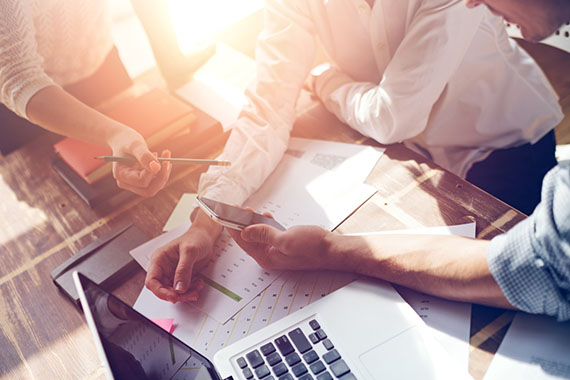 SO:
DOGMAT Systemy Services are the people who want to listen to you. Therefore, they will support you in handling even the most difficult professional challenges. We care about your prosperity and success. Our strength is also the fact that we are a family company – each day we care for the highest quality of service rendered to our Partners and Clients.
And these are not just good intentions. In DOGMAT Systemy Services plans and aims become reality. If you wish to entrust us with your matters, your account manager will define a precise way of action based on his or her knowledge and experience. He or she will suggest proven tools that will help you cope with the professional challenges. You shall be more effective. You shall be successful at work and in business.
DOGMAT Systemy Services – one of the first debt managing companies in Poland
1999 is the year when our operation began. We took the risk. We were one of the first Polish companies dealing with on-site debt collection – we were paving the way, we were pioneers. We were creating innovative solutions. Sometimes we wandered about, but always managed to draw conclusions and were constantly moving forward, keeping in mind our mission. Now, we can proudly say that over all these years we have established the highest standards of debt management, we have acquired knowledge that our business Partners and Clients can now make use of. The first Partners of DOGMAT Systemy Services included financial institutions we have been working with until present.
On-site debt collecting it was the first step. Seeing the results of our actions, we decided to extend the scope of operation of DOGMAT Systemy Services At present, we are offering a comprehensive service of debt management, covering anything from monitoring to enforcement by an enforcement officer. We specialise in searching for Clients, disclosing their assets, and indicating the objects of security. Moreover, we are offering the Audit service: upon request, we perform quality checks, draw up reports and provide advice to our Partners. According to a decision issued by the Financial Supervision Authority in August 2016, we have been granted permission to manage securitised receivables of the securitisation fund. It is an important step in the company development, and a confirmation of our professional approach to Partners, and the quality of our work.
DOGMAT Systemy Services is operating in Poland, Lithuania, Latvia, Estonia, Slovakia, Czech Republic, Hungary, Romania, Ukraine and Belarus. Check out our profile. See, what we can support you with. If you have any questions, do not hesitate to ask them – we shall always help you.
We wish you prosperity and success