Funding for
Micro, Small and Medium Business
There is factoring and there is factoring
+
. Both provide financing. With one difference. The first one guarantees a quick cash transfer to your account. The second guarantees much more: a quick cash transfer, solid protection of your money and constant support of your own advisor. Anytime you need it. Factoring+ is not just a payment transaction. It's a financial leverage that will allow you to move your business forward safely, continuously generate profit and build competitive advantage.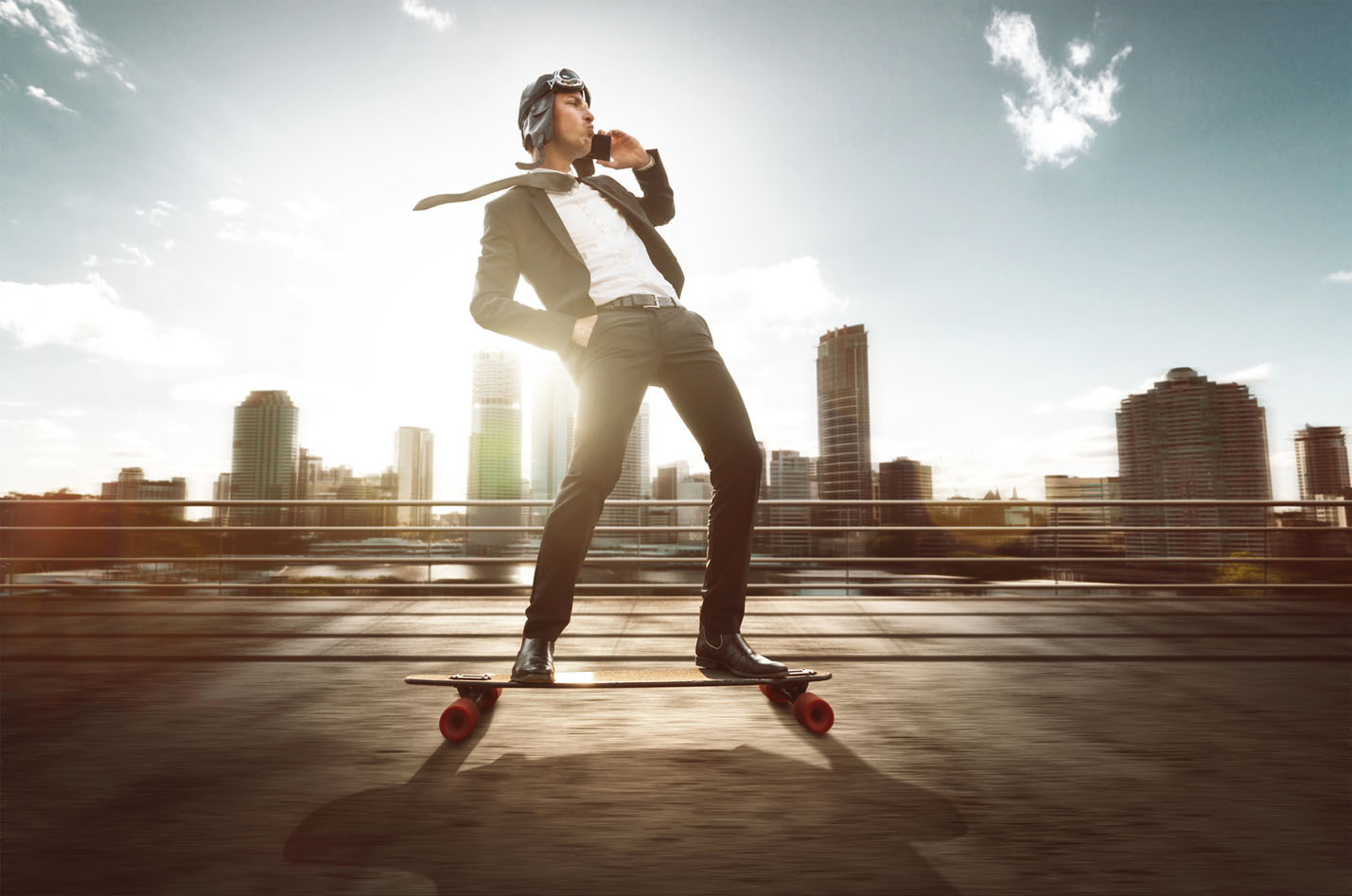 Factoring –
instant access to cash
Factoring is simple. The factoring company finances your yet undue invoices which you have issued with a deferred payment date and that company, not your customer, deposits funds into your account. Thanks to that you do not wait for payment from your contractor. You get immediate access to cash – right after providing the service or selling a product. Cash is the capital that you invest to further increase of your profits.
Uzyskujesz natychmiastowy dostęp do gotówki!
Factoring
+

why is

it advantageous

As you see, the mechanism of factoring itself is simple, but life is not always that simple. You know that well. We are a company that has been handling debt management for 20 years – we know that, too. There are different contractors. Difficulties with payment occur from time to time. Therefore, you need to approach factoring wisely and comprehensively. Do not just treat it as a source of quick cash. Only the right approach will make this tool a powerful asset to your capital.

That's why Factoring+ was created, which guarantees you instant cash, as well as expert advice and support in debt management. Factoring+ is more than traditional financing. See how we will take care of your receivables
Factoring
+

in a few

steps
You provide your service as usual.
Then transfer the invoices you want to finance to us.
We check the financial credibility of your customer.
We sign a contract.
Even within one day the money is transferred to your account.
We monitor your receivables, taking care of relations with your customers.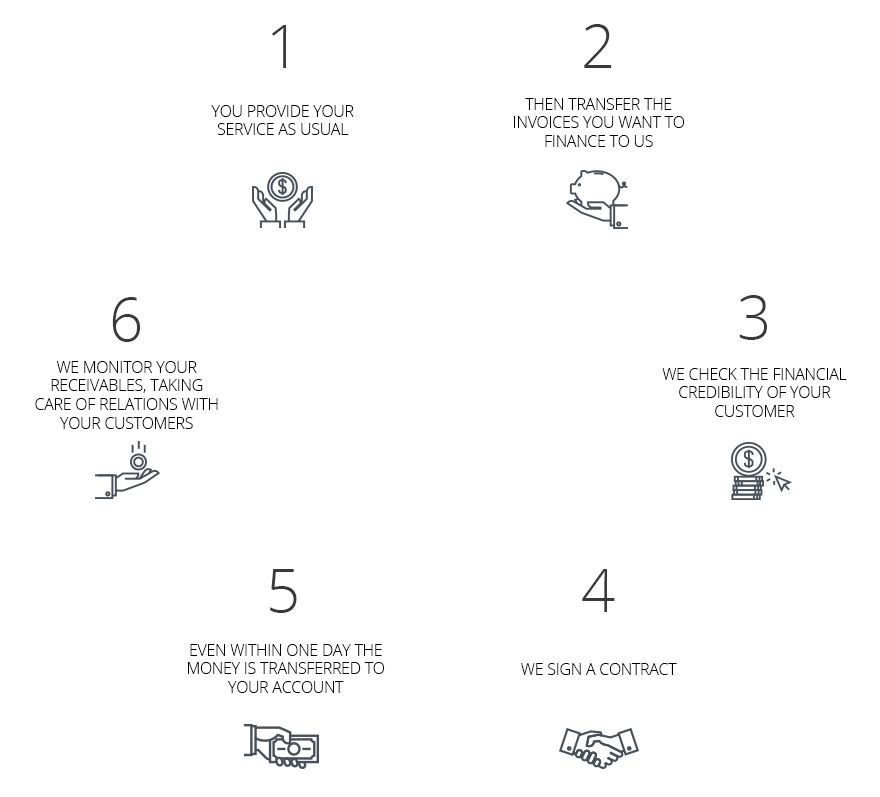 Cash in 1 day

instead of 60 days
If you have factoring
+
, you have trick in your sleeve. You gain three things that are important in business: time, money and knowledge. With fast funding, you are able to act quickly. Nothing limits you. You are independent, because you wait 24 hours – not 60 days for the payments. At the same time, you must know that during the first transaction with DOGMAT Systemy Services you will receive financing within 1-3 days (depending on the package). Some institutions offer funding just after 2 minutes. We do not do it. Why? Because we know that in the case of financial decisions, rush is not profitable. We treat your capital seriously. So, before we transfer money, we will carefully review your new contractor. We make a decision about financing only after his verification. As a result, we protect you from risk. It's also a security for us. Dogmat Systems cooperates on a Win-Win principle. Each party wins and feels good.
Contractor verification and advice 
which brings profit
The basis of effective factoring is to investigate the financial situation of your contractor. Verification increases security and protects your capital. We investigate the liquidity and solvency of your new client. We present possible risks. With our advice, you will make a safe and secure decision to cooperate with a particular contractor or to abandon it and protect yourself against possible loss. In addition to partner verification, we analyze contracts that generate current and future cash flows in your business. This gives you the feeling that you have control over your dues. In addition, we continually monitor payments of your service recipients. With Dogmat Systems you know what's going on, because we keep you informed about the situation.
We guarantee immediate cash transfer,
expert advice and support in debt management
That's why factoring
+

is not an expense

but an investment

Factoring+ is an investment. You'll soon see how it brings profit. Why? Because you have capital in your hands that gives you the edge. With factoring, you will increase your profit
You pay less for services because you pay the invoices immediately
You increase your profit because you extend your payment term for your services and increase your prices
You pay less because you have capital and you order more
Profit from factoring
+

exceeds its cost
New financing opportunities – you increase your financial credibility
Factoring
+

is easy – you add the commission for the service to your margin
Factoring
+
is ease and freedom, especially when you are going to do it wisely and with the support and experience of people who have been handling debt management for 20 years. If you want to experience it, contact us. Factoring
+
is another level of funding which we have created to make your life easier. Check it out.
References
The effectiveness of our work is confirmed not only by the words you are reading now, but also by the opinions expressed by our Partners.
The so far experience in cooperating with DOGMAT Systemy Services legitimises the statement that it is a company which fulfils the conditions of the concluded agreement in a reliable manner. The execution of tasks is smooth, professional and secures the interests of FCA-Group Bank Polska S.A.

FCA-Group Bank Polska S.A.

DOGMAT Systemy Services (…) is representing the company Raiffeisen – Leasing Polska S.A. before prosecution and law enforcement authorities (…). DOGMAT Systemy Services secures our interests and cares about our reputation. The activities are performed in timely manner, and reporting is reliable and complete.

Raiffeisen-Leasing (currently PKO Leasing S.A.)

The cooperation has been continued without disruption since 2007. The tasks are performed in a reliable and timely manner, with regard to the obligations under the agreement binding the parties. The nature of actions taken by the company is fully professional. We are satisfied with the quality of service.

PACCAR Financial Polska Sp. z o.o.

Audit work is performed in a reliable and professional manner. The findings are documented clearly and comprehensively. So far the experience in cooperating with this company legitimises the statement that it is a company which fulfils the conditions of the concluded agreement in a reliable manner.

VFS Usługi Finansowe Polska Sp. z o.o.

DOGMAT Systemy Services delivers high quality audit services which, in combination with effective and comprehensive execution of entrusted tasks, and flexibility of cooperation conditions, makes it an attractive Partner. The nature of actions taken by the company is fully professional, and does not give rise to any reservations.

Raiffeisen-Leasing (currently PKO Leasing S.A.)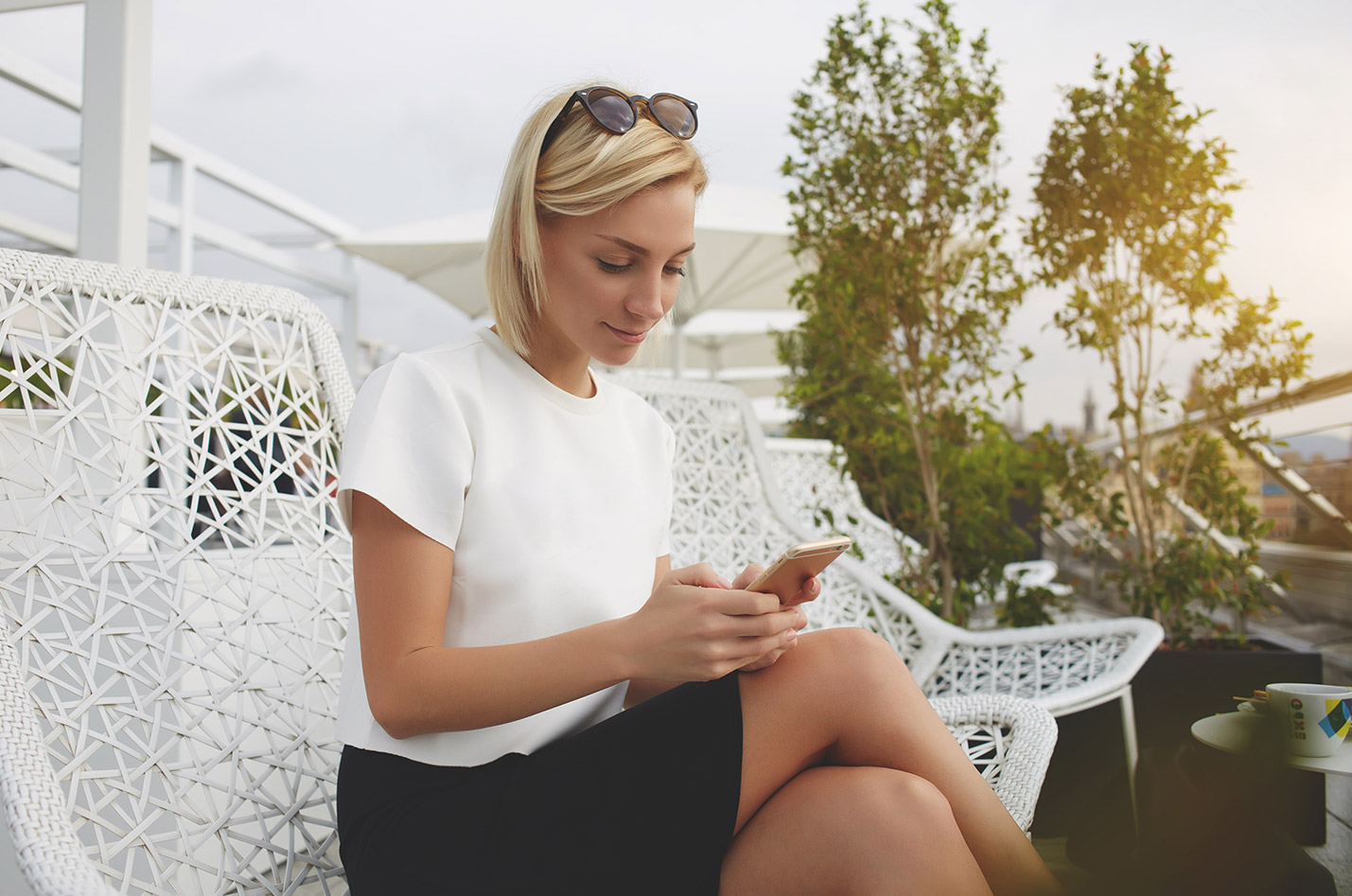 Your personal advisor –
real and strong support
Most companies offer an on-line system for factoring. We do not do it. Of choice. Why? Because business is relationships. We want to meet you. Only then will we advise you the best solution. We focus on people. Instead of an on-line system, you will get a personal advisor who will help you when you need advice. The advisor is an expert not only in factoring but also in debt management. He will clear your doubts and answer your questions. He will give you real and powerful support.
Transparent terms of
cooperation
With Dogmat Systems you know what you're paying for. The contract protects both you and our business because it precisely determines the terms of cooperation. Cooperation is simple. We finance the receivables after examining the situation of the contractor. You receive up to 99% [1] of the invoice value (the commission for financing depends on the date of payment on the invoices). Based on your business turnover, we set a factoring limit, but you pay only for the invoice value. On the day of transferring funds to your account, we charge you a commission. The factoring limit does not affect the cost of financing and is flexible. It can be increased in the course of cooperation. You give us as many invoices as you wish. Depending on your needs, you can opt for factoring dispersion, as well as entrust us with only one receivable. You can decline the cooperation at any time. It's your business and your capital. We are here to be your support. You take from us what you think is the best. In addition, you have two choices. You can use the factoring+ service or opt for something more, for a debt management package. The package is a comprehensive service (including factoring) that will secure your financial liquidity more extensively. You will also get better conditions for invoicing.
[1] Offer to Customers Using Your Secured Receivables
Nie czekasz – masz środki na rozwój i inwestycje
Zwiększasz płynność finansową chronisz swój kapitał
Uwalniasz się od zatoru płatniczego – czujesz ulge
Skracasz listę swoich dłużników – unikasz złych długów
Czujesz spokój – Z łatwością regulujesz swoje zobowiązania
Unikasz kosztów postępowania sądowo-egzekucyjnych
We assure you that we will answer for 24 hours. Your data is safe ans it stayes with us and only with us.
[contact-form-7 404 "Not Found"]